Welcome Grime Solvers Cleaning Services
Local Cleaning Services - Serving Springfield, Arlington, Alexandria, Fairfax VA Area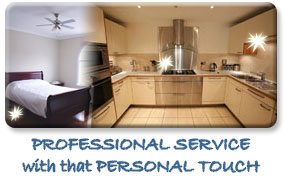 In business since 1983, we are a Residential & Commercial Cleaning Company that provides PROFESSIONAL SERVICE with that PERSONAL TOUCH that every CLIENT deserves! A family-owned business, we serve the entire Northern Virginia area.
If you have you been WAITING & WAITING for the RIGHT Cleaning company to come along and handle your Cleaning NEEDS, you've found it!
Allow GRIME SOLVERS to handle all of the tedious cleaning chores that you dread performing.
If you allow us into your residence or business at least once weekly, every other week, monthly or even only one-time we guarantee you won't be disappointed. We individualize cleaning services to you and your needs. The price to clean your home or office building is based on many factors. The size of your space, types of surfaces being cleaned, and the frequency of cleaning are some of those factors. We are glad to do the cleaning in your Home or your office, So that YOU can have more time to spend on other more productive obligations. Our cleaning services are meticulous, dependable and tailored to your individual needs and wants. If you require a special service, just let us know. We can handle of it.
From businesses that need help with commercial cleaning services to homeowners who want the assistance of a professional maid service, Grime Solvers is here to help you with your cleaning services. We specialize in complete cleaning services, facility management and janitorial services in Northern VA. Our team of trained maids, house cleaning, home cleaning and maid experts are your solution for top-quality cleaning services at an affordable price.
With offices in Northern VA, Grime Solvers provides cleaning service to homes and businesses throughout the entire region. We're happy to send our teams of house cleaners and janitors to you for an in-depth, individualized cleaning that will leave your property shining.
Local Cleaning Service Areas
We offer maid service in the following areas of Virginia:
Alexandria
Annandale
Arlington
Ashburn
Bristow
Burke
Clifton
Dominion Valley
Fairfax
Fairfax
Fort Belvoir
Gainesville
Leesburg
Lorton
Manassas Park
Manassas
McLean
Reston
Reston
Springfield
Sterling
Vienna
Woodbridge
Maid Services We Offer:
If you're an area resident or business owner that needs reliable, professional house cleaning, maid services, home cleaning, move-in / move-out cleaning or general cleaning services, our experts can help! Providing complete home and office cleaning services, fast turnaround times, and great prices, we're ready to bring you superior value and a deep-down clean that shines.
Professional house cleaning
Maid services
Carpet cleaning
Move-in / move-out cleaning
Commercial and janitorial cleaning services
"Looking for maid services or cleaning services to help you out with weekly household chores or commercial cleaning services?" Call Grime Solvers


- Steve
"Need a reliable office cleaning team to keep your workspace tidy? Interested in the virtues of green cleaning services that are safe for pets and children?" Call Grime Solvers


- Johnny
Get A Free Quote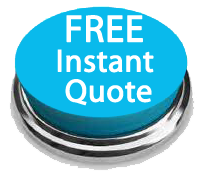 Convenient Online Payment: